Final
Owner Phenotyping Groups:
This algorithm identifies patients who have a stable within-range INR (assuming a target INR of 2-3) over at least a three week period and correlates with their warfarin weekly dose.  It is used to identify pharmacogenetics behind warfarin stable dose.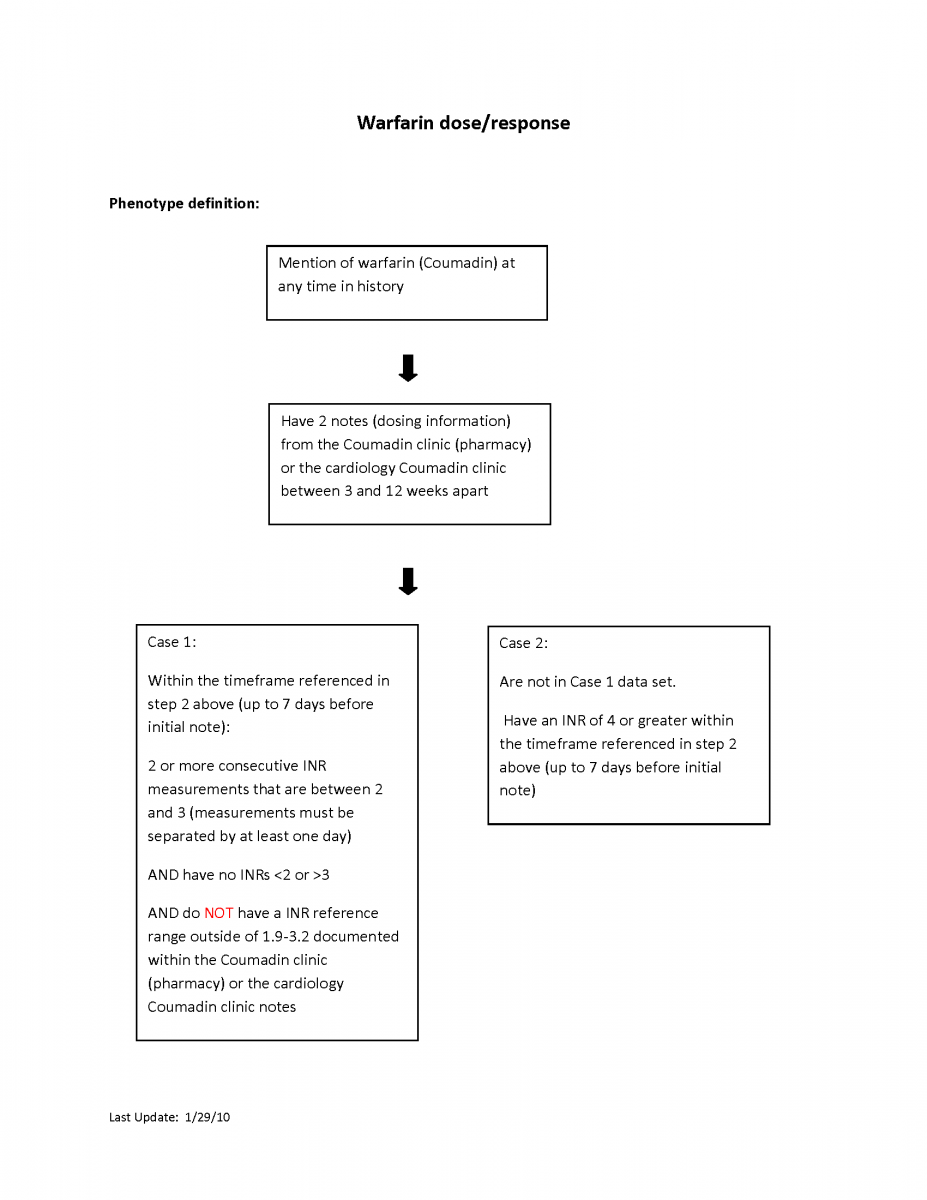 Owner Phenotyping Groups:
Genetic variation that predicts white blood count (WBC) and it differential, a marker of the health of the immune system.
WBC is unique among the identified inflammatory predictors of chronic disease in that it has been routinely measured in healthy patients in an unbiased way for the duration of the electronic medical record data. 
Owner Phenotyping Groups:
Pages